To mark the Christmas season, Arras Pays d'Artois Tourisme is bringing out an exceptional publication. The famous Arras-based designer Sylvie Facon takes us on a journey through the Pays d'Artois, bedecking the territory's most iconic sites with her remarkable dress designs. Through the gaze of photographer Charles Delcourt and the pen of François Annycke, discover or rediscover a region that invites us to take time to embrace life. This Christmas season, treat yourself or a loved one to this unique collector's book.

The project's genesis
Since 2017, Sylvie Facon's designs have been creating a social media sensation. Those dresses, books, violins, scenes on the squares of Arras… all have attracted hundreds of thousands of likes.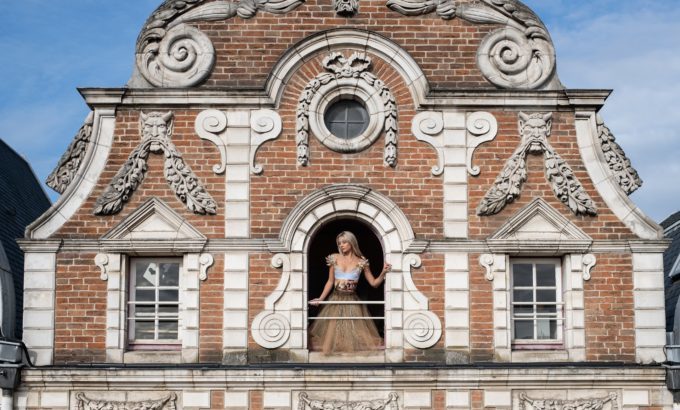 The recipe for this success? Spellbinding dresses photographed in equally stunning settings. And so the seed of an idea emerged: to bring these designs together into a book designed to transport the reader to the four corners of the Pays d'Artois through its unique landscapes.
The event book
Bringing together more than 40 dresses, some created especially for the occasion, this deluxe book invites the reader on a journey of discovery through the Pays d'Artois as never seen before!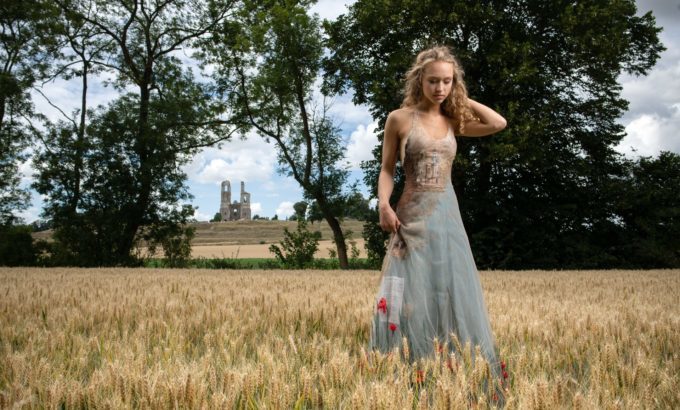 As you scroll through the book's 96 pages, the iconic and sometimes secret sites of the Pays d'Artois are paraded before your eyes, bedecked in their most beautiful finery.
From the Poppy Dress, photographed as a nod to history at the foot of the ruins of the Abbey of Mont-Saint-Eloi, to the Verlaine dress paying homage to the famous poet who loved to roam the Pays d'Artois, with her fabulous designs Sylvie Facon has brought out all the beauty of an already beautiful territory.
It only remained to find the right artist for the photographic design. Charles Delcourt was the obvious choice for this task. His sharp eye is equally adept at spotting openings in the trees as finding echoes in shapes. He then turns his attention to the light in order to create, in parallel, an unreal and mercurial atmosphere.
A creative genius, a photographic painter and a territory brimming with enchanting sites… just the ingredients needed to produce a wonderful book that will delight anyone lucky enough to find it under the Christmas tree.
Order the book
To be sure of giving just the right gift (for yourself or a loved one) order Arras & Pays d'Artois seen by Sylvie Facon
Text in French and English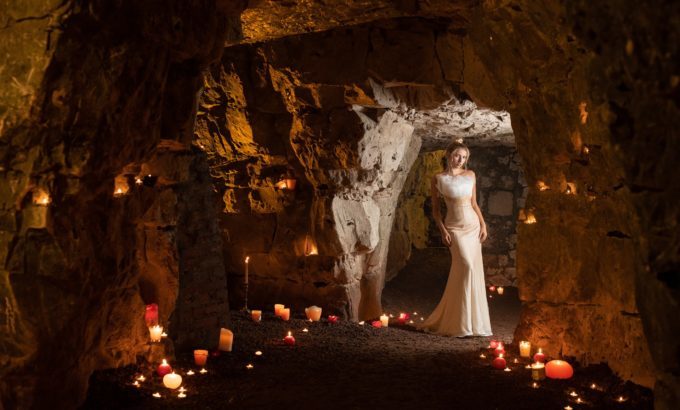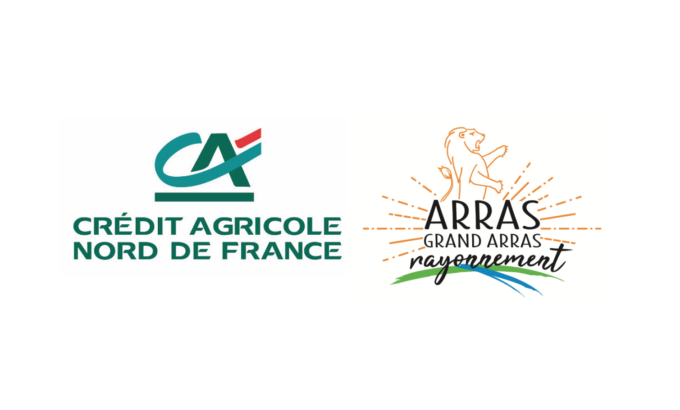 Contact us
mail
+33 3 21 51 26 95