The Boves of Arras: boves is an Old French term to describe an underground cave created by quarrying, a strange name for a unique walk deep beneath the city. Set off on a discovery of these former chalk quarries, a true subterranean labyrinth. Ready to plunge 12 metres below the surface?
A timeless descent
The experience offers unique sensations. A temperature of 11°C year-round; 80% humidity: history is tangible, within reach.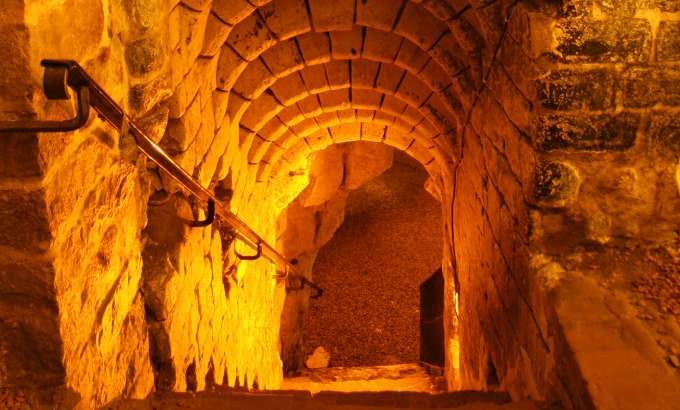 The Boves of Arras were dug out from the ninth century onwards, to extract material for the construction of the city's religious buildings and the first rampart. In the twelfth century, with the development of the market, work moved on to other extraction sites. The Boves were then used as merchants' storage cellars.
A giant network of galleries
Some twenty kilometres of galleries criss-cross the city, 12 metres below the surface.
Here, you come across an extraction pit, there, cellars with the remains of barrels or signs of the electrification carried out during the Second World War. You rise, you descend again, you lose your bearings in this stone warren, even though it is directly under the marketplace on the Place des Héros.
War plays a role
It is at the end of the visitor pathway that you understand why the Boves are such a Swiss cheese.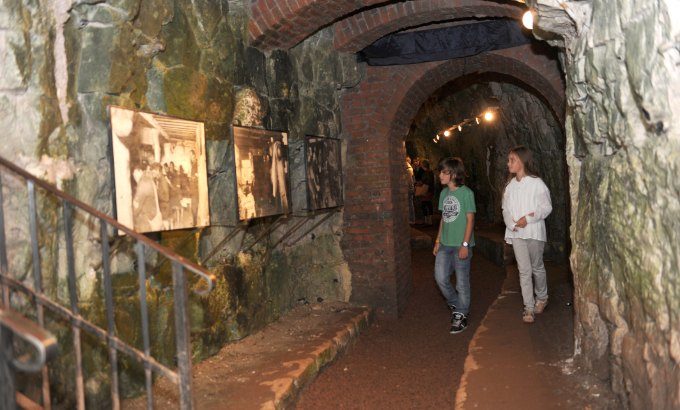 They were used by Commonwealth soldiers ahead of the first attack launching the famous Battle of Arras on 9 April 1917. They created this network by connecting the assorted cellars and galleries. 24,000 soldiers sheltered here, the equivalent of the entire population of Arras! Photographs and postcards bear witness to this battle which was one of the bloodiest of the 14-18 War. During the Second World War, the local people of Arras took shelter here during bombing raids. An astonishing visit, which is well worth following up with a tour of the Wellington Quarry.
---
The Boves in practice
Starts from the basement of the Tourist Office in the Town Hall, Place des Héros.
Duration of the visit: 45 minutes. 25 persons maximum per visit. Information on departures can be obtained by telephone. 03.21.51.26.95.
Wear warm clothing.
Closed on 1st January, 8 to 26 January and 25 December.
Full price: €5.60 – Concessions: €3.40.