An aerial photographer since 1996, Philippe Fruitier soars the skies on board his single-engine aircraft in search of the perfect shot. From a bird's eye viewpoint, Arras and the Pays d'Artois form a patchwork in which some hidden beauties are revealed. An encounter with someone who succeeds in moving us, without descending into cliché!
You are living proof that it's possible to be a true son of the soil and still become a pilot.
It must be true. I'm a farmer's son, and you can't get closer to the land than that. As a little boy, all I knew about aviation was the Fouga Magister subsonic jets breaking the sound barrier over the family farm, making a terrific racket.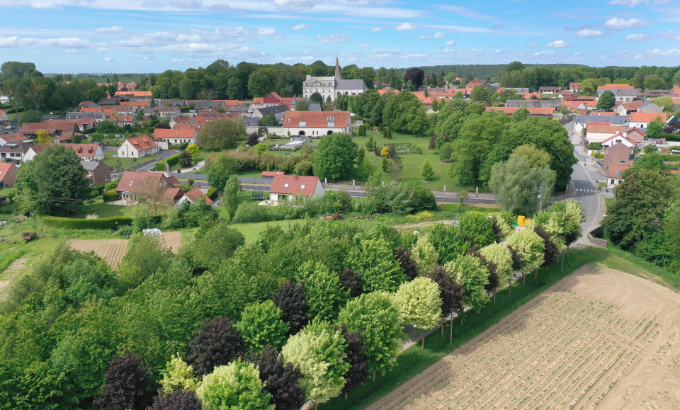 It must be true. I'm a farmer's son, and you can't get closer to the land than that. As a little boy, all I knew about aviation was the Fouga Magister subsonic jets breaking the sound barrier over the family farm, making a terrific racket.
So that's it, in factn silence is part of your everyday existence ?
In another life, I was a sales executive, with everything that entails in the sense of veneration of performance, vanity, noise.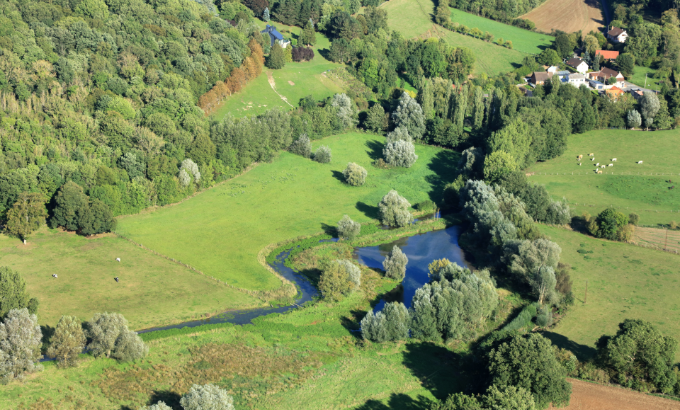 For me, more than four people are a crowd. You can't hear yourself any more. In my cockpit, I'm far away from that absurd tumult. But don't be mistaken, silence is just one component. At 300 metres up in the air, sitting at the controls of my single-engine, I'm not alone. There are the birds, radio messages from other pilots, communications with air traffic controllers, and the clouds too.
You refer to them as your friends, don't you ?
I photographed an amazing cloud above Achicourt, as I was on my way to Main Square, over the Citadel of Arras.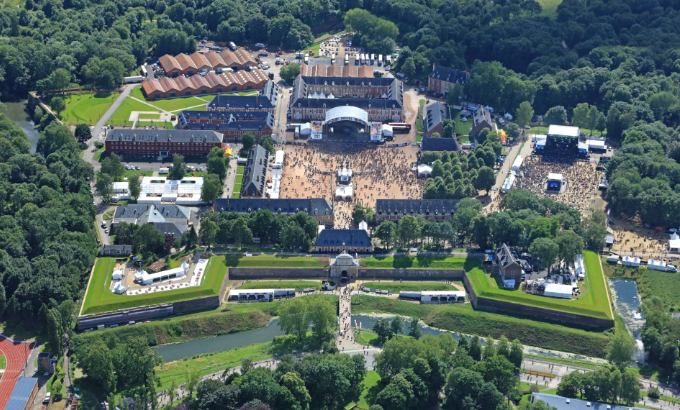 A pure marvel. As you slalom around a cloud, it gives the impression of solidity, it traps the light. I can tell you, at harvest time a sunset over Aubigny-en-Artois with cumulonimbus clouds in the background is a moment of rare emotion.
At the same time, you can turn a field of grain into a flag. Are you conscious of this shift?
The rows of beach huts in Blériot become piano keys, the waste material from the Arques glassworks an abstract painting, the settling basin at the Boiry-Sainte-Rictrude sugar factory a surface of the earth observed from a satellite. It's a game.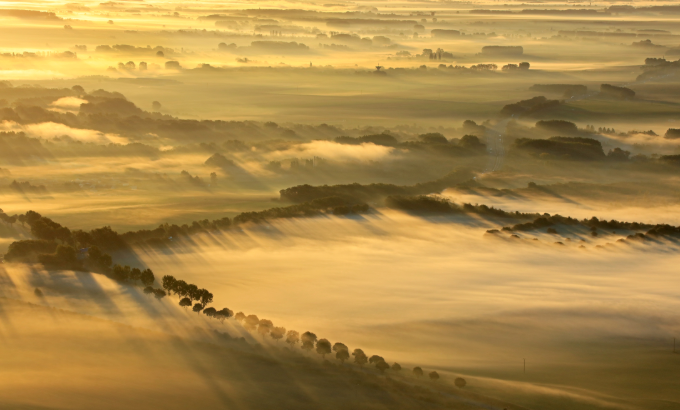 Which goes so far as to establish parallels between two sites. It that deliberate?
Yes an no. For example, I couldn't be sure that the Roost-Warendin slagheap and the river rides at Parc Bagatelle would resemble two spirals when seen from above. But after moran than 500 flying hours, it's that element of surprise that keeps me going.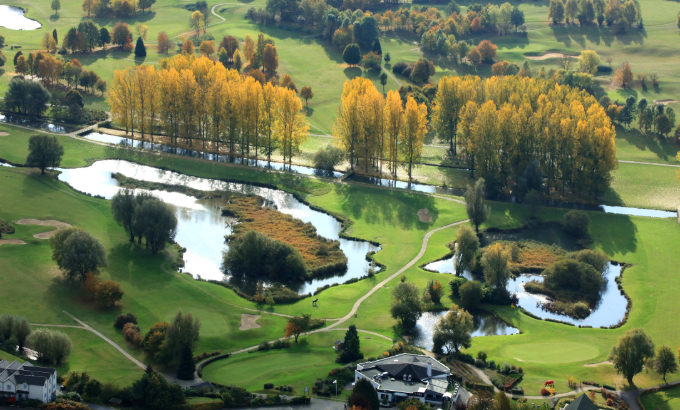 This job makes you a campaigner. Why ?
Because in the course of twenty years of aerial photography, I have seen things change. The spread of the urban sprawl, the erosion of the Côte d'Opale, the proliferation of wind farms, the uncontrolled mudslides caused by the land's loss of absorbency. Behind every photo, there's always a message.
Not necessarily a negative one. The photograph might show evidence of logical economic development, like the Delta 3 platform. It might show to the world colossal projects like the Channel Tunnel. It might also bear witness to the greening of the former slagheaps, now a place for walking.
Also, for you, the aerial photograph completes a walk. Can you explain?
Take Saint-Vaast Abbey, the most imposing monument in Arras. On foot, you can only see bits of it.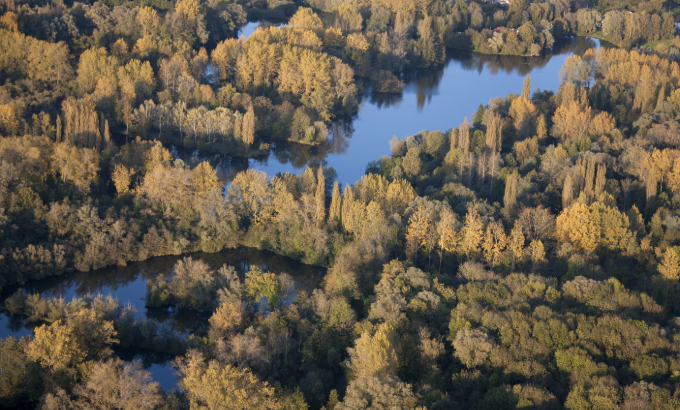 It's impossible to get an overall view. From a plane, the monument is revealed not only in its entirely but also at its correct scale. Aerial photography puts things back in their proper place, without favouritism and completely objectively.
To fly is to understand history. What do you mean by that ?
I mean a photograph is an open book on the past. When I started out in 1996, I put together a photographic collection of come 200,000 photographs taken between 1960 and 1995. The A1 motorway didn't exist, the collieries were still in operation and the giant Actiparc wasn't even in the pipelines. Today, all of that is history erased or written.

There's another thing that's at least as important: the colour of the land. This offers clues. The darker it is, the wetter it is and the deeper it has been excavated. That's why the ghosts of World War One trenches reappear all over the place in the springtime. But you can go back much further than that. As far back as Gallo-Roman villas. Everything is readable.
So that's 2,000 years in a 15-minute flight… Isn't that something of a simplification?
No, Children have demonstrated that to me. The young people of today are perfectly at ease with 3D, Google Earth and immersive video games. For them, an aerial photograph is the same. When I go into a school in Gavrelle to show aerial photographs, they can make out everything, with nothing standing in the way..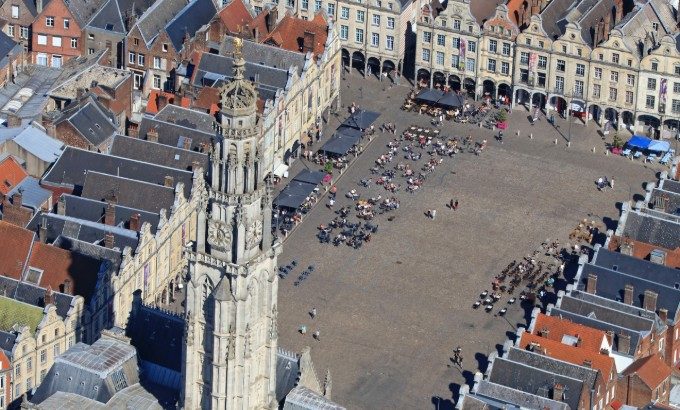 So for you, one doesn't "take" a photograph but rather "gives" it?
Yes. Nothing belongs to me.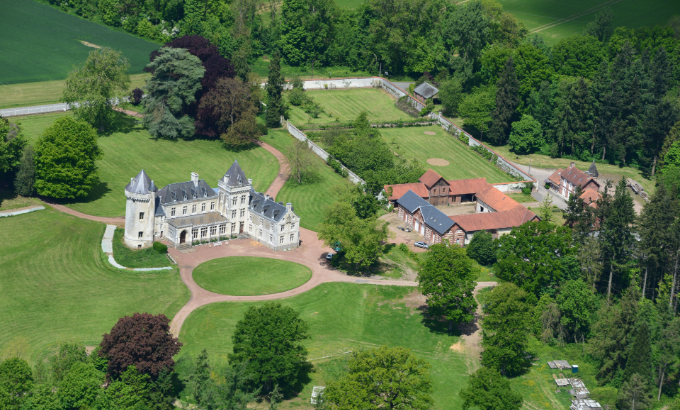 No château, no river, no building, no cemetery. What's more, there's no claim to eternity in the photographs. I just hope that they bring something new.