Les notes émouvantes de la « Valse de la Sensée » s'élèvent au cœur du cimetière militaire du Faubourg d'Amiens à Arras, lors de la Grande Veillée. Cet air qui nous a accompagnés pendant toutes les commémorations du centenaire de la Grande Guerre, on le doit à Omar Yagoubi. Ce compositeur et pianiste virtuose, né à Lens, d'un père algérien et d'une mère polonaise, est l'incarnation d'un mélange culturel, tissé au travers de l'histoire du Pays d'Artois.
Le Pays d'Artois, source d'inspiration
20 minutes outside Arras, Omar Yagoubi greets us in his "ocean of greenery", opposite the Moulin du Roy fish farm in Rémy.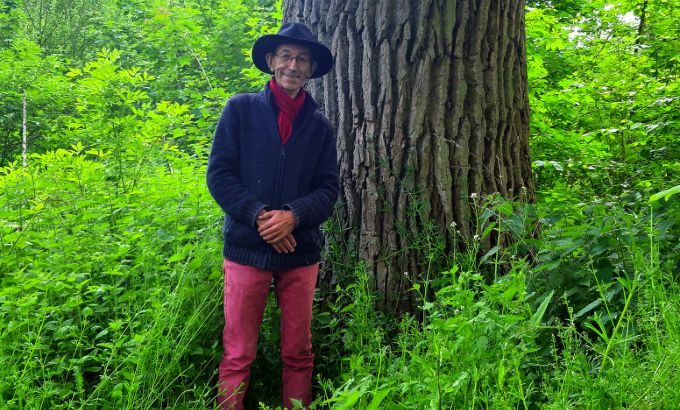 The murmuring sound of the River Sensée provides a soothing background to the life of this man who has returned to his native land after an international career. The river flows past the bottom of the garden of this century-old manor house, built by the Baron of Herlincourt, to whom we also owe the adjacent Château d'Eterpigny. In this property acquired by his family in the year of his birth, 1957, he draws inspiration from the nature that surrounds him.
Arras, where it all began
He was called to music ("my most stringent mistress as she brooks no mediocrity") at the age of seven.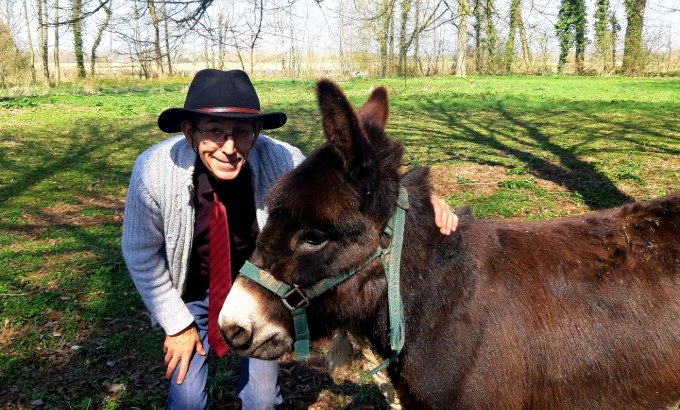 Accepted by the Conservatoire of Douai, at 17 he gave his first recital in the concert hall in Arras. "It was a huge success, the hall was full. It was 17 March 1975, and I'd like to celebrate the 50th anniversary of my career there, on 17 March 2025." Spotted by the virtuoso pianist Aldo Ciccolini, who was to be his mentor for over 30 years, he was named best French soloist at the age of 29 at the Victoires de la Musique award ceremony for the world premiere of the works of Jean Wiener.

We delight in listening him play airs from Liszt, Debussy, Ravel and Satie… and telling us about the wonderful and unexpected encounters in his life: his friendship with Nougaro, his transcription of Les 12 Hymnes Nationaux de l'Europe (12 national anthems of Europe) for solo piano, performed at the Elysée Palace before French president François Mitterand, and also a symphonic poem for Thomas Pesquet, a commission by the European Space Agency in 2017.
Omar Yagoubi's Slavic soul
Poloniae Anima, pour piano solo, cet œuvre reflète l'âme slave d'Omar Yagoubi.
« Although my name doesn't suggest it, i am of Polish origin through my mother, Christine Zarzycki. I wanted to imbue this work with the laughter and tears that are charasteristic of that Slavic country. It is dedicated to my grandmother, Helena, who came to France in 1920.»
A multi-talented virtuoso
His work is played in Russia, Ukraine, Canada and United States.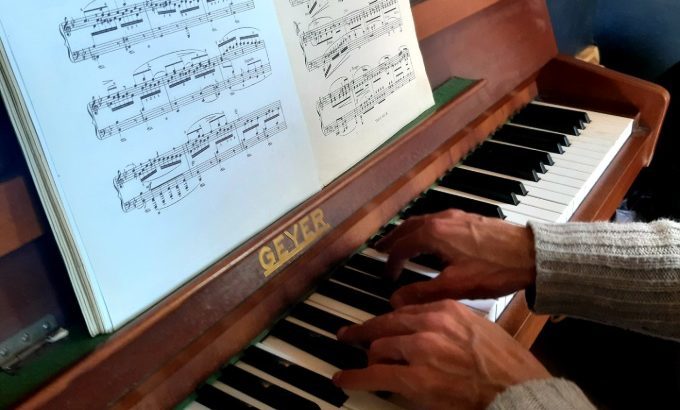 His works have been chosen by great performers such as Aïko Miyamoto, Bogdan Nesterenko, Marie-Joseph Jude and by great orchestras like the Orchestre National de Lille and the Kyoto Symphony Orchestra. He plays with codes and genres, a wizard of musical creation. His 109 works include a Stabat Mater, symphonies and oratorios, concertos for piano, accordion, violin and percussion, chamber music, works for solo piano, film scores and songs.
Un sorcier de la musique
Le Grimoire Harmonique, 8 études pour piano
Elles sont "l'embryon de mes œuvres orchestrales. Ces études commencées en 1975 et terminées en 1984 sont le fil conducteur de mon inspiration musicale." Avec une inspiration puisée dans "Le Seigneur des Anneaux" !
Petit-fils de bâtisseur
Ses racines sont le reflet de notre histoire régionale. Son grand-père Djelloul Yagoubi, arrive d'Algérie en 1914, enrôlé parmi les tirailleurs algériens.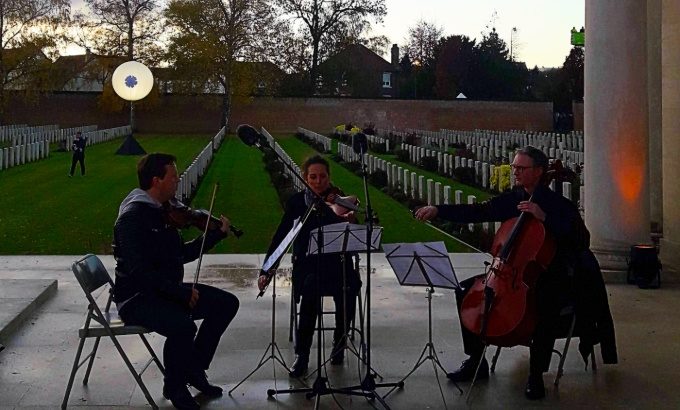 Il sera, après la guerre, embauché à la Compagnie des mines d'Ostricourt, puis crée la première entreprise de travail temporaire pour les houillères de la région. L'histoire serait trop longue à raconter ici, mais sachez que lorsque vous empruntez l'A1 entre Carvin et Lille, vous roulez sur l'une des nombreuses réalisations du grand-père d'Omar, qui fut aussi résistant, et oeuvra toute sa vie à aider les travailleurs Nord-Africains du Nord-Pas de Calais.
La Valse de la Sensée
Ce trio à cordes, composition originale pour piano, alto et violoncelle, est l'hymne officiel des Chemins de Mémoire 14/18. Il a été joué lors de la Grande Veillée, le 11 novembre 2018, au Cimetière militaire du Faubourg d'Amiens.
Lorsque la Région et la ville d'Arras lui ont demandé de composer pour les Chemins de la Mémoire 14/18 et le Centenaire de la Grande Guerre, celui qui est « l'enfant de trois cultures, algérienne polonaise et française » y a vu évidemment « la plus belle des manières d'honorer la mémoire de mes ancêtres. C'est pour moi une oeuvre unique et captivante.»
L'Adieu aux Armes
Cette symphonie, « l'un de ses plus beaux souvenirs », a été créée lors d'une résidence d'un an avec les musiciens du Conservatoire d'Arras et jouée au Casino d'Arras par 120 musiciens et choristes.
Elle se compose de 4 mouvements : « Sarajevo », « La Marche de la Vitalité », « La Veillée », et la « Cantate au diapason », inspirée du poème de Guillaume Apollinaire, « Si je mourais là-bas ».
Pour en savoir plus sur Omar Yagoubi